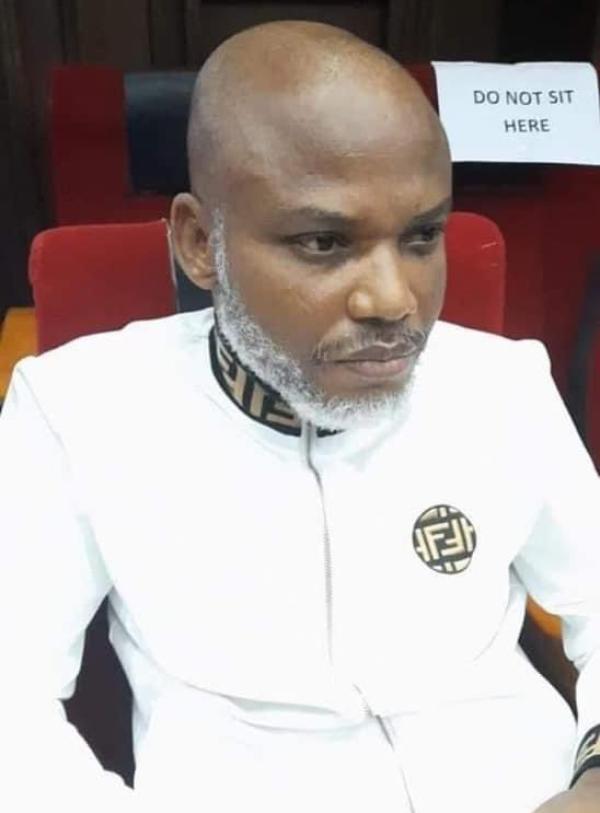 S'East security: Reps panel seeks Kanu's unconditional release
By: Abara Blessing Oluchi
Fri, 25 Aug 2023 || Nigeria,
House of Representatives Ad-hoc Committee interfacing with security agencies on the spate of insecurity in Isiukwuato/ Umunnochi federal constituency of Abia State has called for the unconditional release of detained leader of Indigenous People of Biafra (IPOB), as part of efforts to address security challenges in the South East.
Chairman of the Ad-hoccommittee, Obinna Aguocha, stated this at the investigative hearing organised by the panel in Abuja.
Aguocha noted that addressing security challenges in the South East would begin with government's adherence to the rule of law, justice and inclusion of the zone in the Nigerian project.
According to him, criminal activities, including banditry, kidnapping, assassinations, communal and religious clashes, and threats to life have disrupted the lives of the people of South East, their communities as well as impeded the growth of the zone.
The lawmaker added that "as we navigate the complexities of security concerns, we must also be prepared to tackle the root causes of these issues at their core and work to ensure lasting solutions that would stand the test of time.
"For absolute peace, reduction of crime and criminality, investment in meaningful infrastructure development, ending the unproductive sit-at-home and improving economic growth and opportunities in the South East, starts with the government's recognition of the rule of law, justice, and equitable inclusion of the Southeast zone in the project Nigeria and the unconditional release of Mazi Nnamdi Kanu from unlawful detention to ensure lasting peace and security in the entire region.
"We recognise that insecurity cannot be combated by one entity alone; it does require a collective, multi-faceted approach that encompasses various perspectives and expertise of law enforcement agencies, community leaders, policymakers, scholars, and citizens.
"The cross-border dynamics of the primary focus areas bring additional complexity to the challenges of the task ahead. The common borders, shared with four other states connect the primary focus areas to Ebonyi State via Isiagu, Enugu State via Agwu, Imo State via Okigwe and Anambra via Awka."
The member representing Isiukwuato/ Umunneochi federal constituency, Amobi Ogah, claimed that rather than comb the bushes around the area to flush out criminals, the police was allegedly using multiple checkpoints to extort money from innocent citizens in the affected places. "I want this to be on record that the police are doing nothing, but collecting money."
The panel later went into an executive session to enable the police authorities brief the lawmakers on the security situation.
Back to News