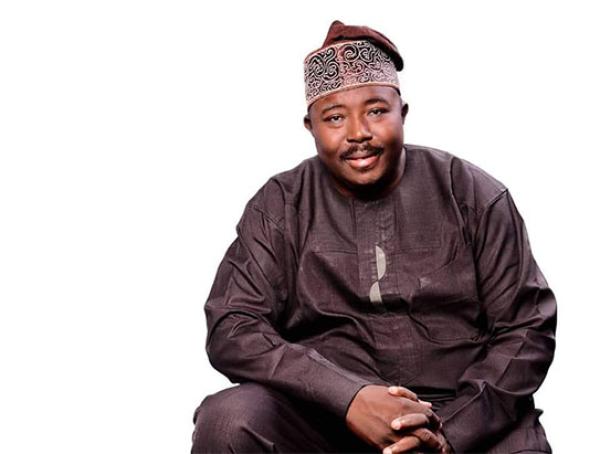 Tribunal Upholds Sharafadeen's Victory as Oyo South Senator
By: News Editor
Wed, 6 Sep 2023 || Nigeria,
The National Assembly Election Petition Tribunal sitting in Ibadan, the Oyo State capital, has upheld the election of Senator Sharafadeen Alli of the All Progressives Congress (APC) as declared by the Independent National Electoral Commission (INEC).
The three-man tribunal headed by Justice A. M. Yakubu, Wednesday, dismissed the petition filed by the candidate of the Peoples Democratic Party (PDP), Chief Joseph Tegbe, who challenged the February 25, 2023 victory of Alli and ordered him to pay the sum of N500,000 each to the three respondents of Alli, APC and INEC.
Alli, in the election held in over 2,400 polling units in the nine local government areas of the senatorial district, scored 111,513 votes against Tegbe's 92,481 votes.
In the petition, marked: EPT/OY/SEN/04/2023, Tegbe who is the first petitioner, had asked the tribunal to order a rerun of the election, alleging that Alli failed to garner the majority of lawful votes in the election which constituted non-compliance with the provisions of the electoral laws.
However, in its judgment, the tribunal held that the signatures of the majority of the witnesses, who introduced themselves as PDP polling agents during the election, did not match the documents signed at their respective polling units and the ones on their statements on oath.
According to the panel, one of the witnesses, when cross-examined, said he did not make the statement on oath ascribed to him and that the signature on it was not his own.
The panel also stated that the witnesses did not provide any means of identification such as identity cards that would show they worked as PDP polling agents on the day of the election.
It added that the statements on oath for some of the petitioners' witnesses, said they were female whereas men made appearance before the special court.
"The petitioners have failed to present cogent, reliable and compelling evidence sufficient to affect the results of the poll as declared by INEC," the tribunal declared.
Alli in his reaction to the judgment, described it as a reaffirmation that his electoral victory in the February 25 election was well-deserved.
Alli, in a statement by his Special Adviser on Media, Akeem Abas, expressed appreciation to God as well as the people of Oyo South Senatorial District who gave him their mandate and stood by him throughout the process.
According to him, "I am deeply humbled and grateful to God for the victory at the National Assembly Election Petition Tribunal. My sincere appreciation to the people of Oyo South Senatorial District who gave me their mandate and have stood by me throughout this process.
"The outcome of the tribunal's verdict reaffirms that the election was won in a transparent and fair manner and my victory was well-deserved."
Back to News