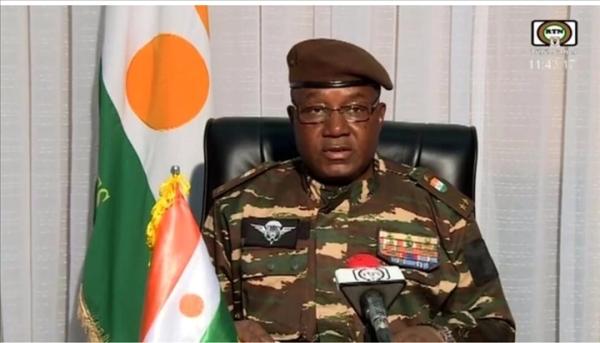 Nigerien junta cancels military pact with Benin
By: Abara Blessing Oluchi
Wed, 13 Sep 2023 || Nigeria,
The junta in Niger said on Tuesday night it would end a military pact with neighbouring Benin.
The junta in a statement read on national television said Benin had "authorised the deployment of soldiers, mercenaries, and war materials" in the context of the possible ECOWAS intervention.
As a result the new Nigerien authorities "decide to renounce the military cooperation agreement (with Benin)," it said.
There was no immediate response from Benin.
The ECOWAS bloc is trying to negotiate with the leaders of the July 26 Niger coup, but has said if diplomatic efforts fail it is ready to use force as a last resort to restore constitutional order and reverse the putsch.
ECOWAS has not shared any details about possible deployments and Niger last week said talks with the bloc continued.
Nigerian President Bola Tinubu, who holds ECOWAS' revolving chairmanship, has suggested that a nine-month transition back to civilian rule could satisfy regional powers.
Niger's junta has previously proposed a three-year timeline.
Back to News