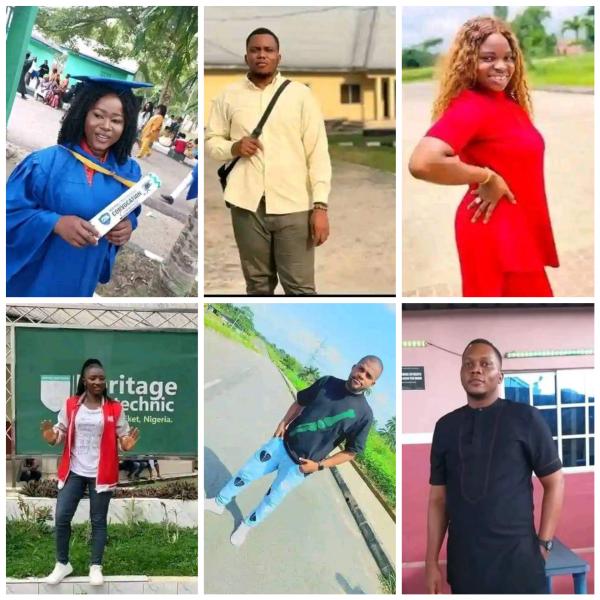 Kidnappers of Corps members demand additional N200m ransom after collecting N13m
By: Abara Blessing Oluchi
Thu, 14 Sep 2023 || Nigeria,
The bandits that kidnapped eight Akwa Ibom State graduates on their way to Sokoto State for the National Youth Service Corps, NYSC, Orientation Camp, have demanded an additional N200million as ransom after collecting N13 million from the victims' families.
Recall that the prospective corps members were kidnapped on August 17, 2023, in Zamfara State and have spent 26 days in their abductors' den.
The victims include, Abigail Peter Sandy, Uyoobong Victor Udofia, Daniel Etim Bassey, Sabanah Anyaewe Monday, Emmanuel Esudue, Victoria Udoka, Solomon Bassey Daniel, and Glory Etukudo Thomas.
A sibling of one of the victims who spoke on condition of anonymity, informed Vanguard on Tuesday, September 12, that the abductors were also demanding an additional N200 million ransom to release the eight corps members and the Akwa Ibom Transport Company, AKTC, bus driver, Udeme Umoren, who was also kidnapped.
"We don't know how we are going to raise that kind of money. Everybody was shocked when two parents, who have been over there since the incident happened, told us that after they released the balance of N8 million (to make up N13 million ransom negotiated) they waited for long for the kidnappers to release our brothers and sisters, but they didn't," the source said.
"They said instead, the kidnappers contacted them to demand N200 million ransom. We have paid N13 million already. First, we paid N5 million, later N8 million to make up the N13 million. Some parents sold their lands, some even collected loans to raise the N13 million.
"We have not received any help from the government. We found it difficult to raise that N13 million. So, how are we going to raise this fresh ransom of N200 million? We have deliberately kept this development from my mother. I don't think that poor widow will survive if she hears this. We are suffering and helpless," the source told Vanguard.
Another relative close to one of the victims' parents claimed the victims' families were especially concerned after learning on Monday that their children's health was worsening due to the nature of the facility where they were being held hostage.
"In fact all the parents and their family members have resorted to fasting and prayers. Our children in captivity told us to pray for them, that they are very weak," the woman lamented.
"As we speak, I just returned from church. We are believing in God to help us bring back our children. God will not fail us. The parents don't have that kind of money those people are demanding. Where would they get that kind of money?"
Recall that when the families released N5 million of the initially discussed total ransom of N13 million, the abductors gave them until September 6 to pay the balance of N8 million.
When the helpless families could not meet the deadline, the captors extended the grace period to September 9, 2023 in response to pleas by parents of the victims asking for more days to enable them raise the outstanding N8 million.
Back to News