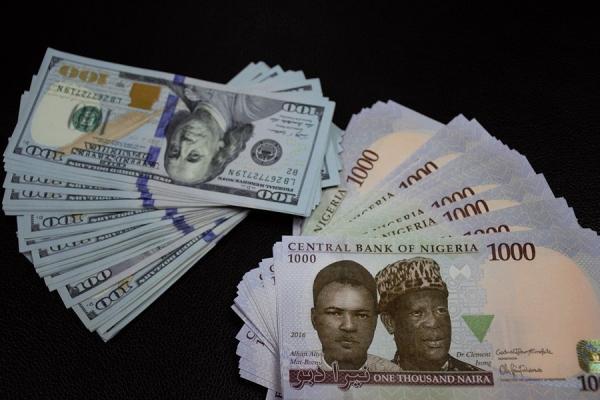 Forex crisis: Naira plunges to 1,025/$, job losses, factory shutdown loom
By: Cletus Sunday Ilobanafor
Wed, 11 Oct 2023 || Nigeria,
The naira fell further on Tuesday as it exchanged for the dollar at the parallel market between 1,005/$ and 1,025/$.
Owners of small-scale enterprises, Nigeria Employers' Consultative Association, and manufacturers, who spoke to CEOAFRICA source, expressed concern about the falling value of the naira, warning that it would lead to the shutting down of factories and attendant job losses.
The naira has maintained a downward trend since the Central Bank of Nigeria allowed a free float of the national currency against the dollar and other global currencies in June.
This decline has further led to manufacturers struggling to get raw materials, with more companies planning to sack more workers or shut down.
With the declining naira value, manufacturers are faced with cutting production, jobs, and raw material imports.
Naira hits 1,025/$
Bureau de Change operators who spoke to The PUNCH said the naira exchanged for the dollar at the parallel market between 1,005/$ and 1,025/$ on Tuesday.
A BDC operator in Lagos, Yusuf Kareem, who spoke to one of our correspondents, stated, "We bought for N1,005/$ and sold for 1,025/$ on Tuesday. The money is still scarce. The value of the naira has been falling."
Another BDC operator in Lagos, Musa Yunus, said, "The naira was traded at 980/$ two weeks ago, but today, it is 1,020/$. We don't know what will happen tomorrow because it has not been coming down."
Another BDC operator in Lagos, who simply identified himself as Idris, said, "I am not sure you can buy up to $1,000 from me now because it is not available. We buy at the rate of 1,000/$, but I sell at 1,015/$."
Babangida, another BDC in Lagos, said, "I sell for N1,010 per $ and buy at the rate of N1,000."
But the Assistant Provost, Association of Bureau De Change Operators, Zone 4, Wuse, Abuja, Muhammed Nera, said the rate closed at 1,015/$ on Tuesday.
He stated, "As of the close of business, we were buying at N1,010/$ and selling at N1,015/$. But I can't say what the rates would be tomorrow (today)."
On the Investors & Exporters forex window, official figures from the FMDQ showed that the naira fell slightly and closed at 765.83/$ on Tuesday from 765.02/$ on Monday. The official market recorded a total turnover of $60.30m.
SMEs, manufacturers lament
The Chairman of the Nigerian Association of Small and Medium Enterprises, South-West, Dr Solomon Aderoju, in an interview with one of our correspondents, said the forex crisis would kill many industries.
According to him, the cost of production is increasing following the falling value of naira.
He stated, "When the SMEs produce, they won't be able to sell because the purchasing power is eroding and people are not buying.
"Some of us that have borrowed money from the bank will not be able to honour our obligation. It's a multiple problem. They will not be able to service the loans. Some of us import our raw materials from other countries, which means the cost of raw materials will also be mounting. These problems will kill SMEs. As I speak, many businesses have closed shop because of these problems.
He added that businesses were also battling other challenges, such as high fuel costs.
"This is not only the problem. There is also the cost of fuel and other issues we are battling with, such as the lack of marketability for our product. We have foreign products contesting with our local products in Nigeria. Some of these products are not even of high quality like ours, so there is no way to benchmark them because they are cheaper.
"And that is what is giving us concern over the African Continental Free Trade Agreement, which former President Buhari signed. If we are now having borderless transactions, that means other countries can now come here and bring down their product, which will be cheaper than our own," he added.
The Chairman of the Nigerian Economic Summit Group, Mr Niyi Yusuf, also identified some major consequences of the declining naira value.
He said, "This will lead to increasing imported inflation as prices of imported items will increase while also increasing export income in naira for those who export goods and services.
"If we export more than imports, the net effect will be positive. High import prices can also help to moderate demand for some imported items in the medium term."
Also speaking, the Director-General of Nigeria Employers' Consultative Association, Mr Adewale Oyerinde, said the primary focus should be how the government would address the challenges related to foreign exchange.
Back to News