Nigeria   ::   News
Mya Yafai: Chioma Deletes Davido's Pictures On Her Instagram
Apr 02, 2021
By: Abara Bleesing Oluchi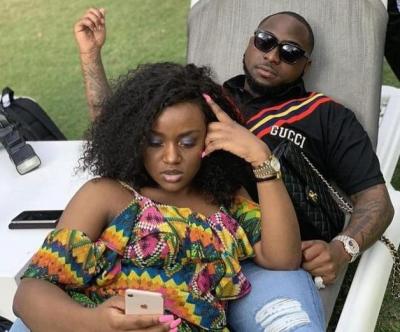 Friday 2, April 2021: Davido's third baby mama , Chioma Avril Rowland aka ChefChi seems to have embarked on a protest online by deleting the musician's photos on her Instagram page.
Chioma didn't state her reason for doing that but this could be as a result of a video in which Davido was caught cheating with another lady.
The chef is seems to have been saddened by the development.
Davido is rumoured to have ditched Chioma and was spotted kissing Mya Yafai in viral pictures last week.
Mama Ifeanyi decided to take a big step by ridding her Instagram wall of all of Davido's pictures.
However, she graciously left one, which is the picture displaying the DMW boss with their son, Ifeanyi.
The picture was used as the cover photo for the singer's album "A better time."
  Headlines (Nigeria):
Read our other news items below...