Nigeria :: News
BREAKING: Federal High Court in Abakaliki sets ablaze by hoodlums
Apr 27, 2021
Source: CEOAfrica News: Reported by- Prince Lawrence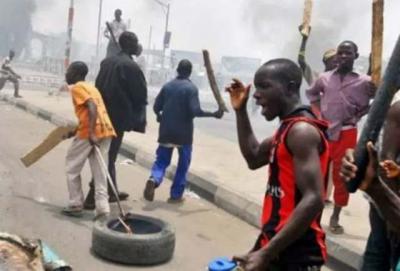 EBONYI- Tuesday, 27 April 2021: Hoodlums have set ablaze the Federal High Court in Abakaliki, Ebonyi State.
It was gathered that the attack took place in the early hours of Tuesday, having the library and security posts of the building affected.
The attacked Federal High Court is located along the Enugu/Abakaliki Highway opposite the state People's Democratic Party (PDP) State office.
A source disclosed that the hoodlum used fire bombs on the building, however, no casualty was recorded.
Ebonyi State Police Public Relations Officer, Loveth Odah confirmed the incident to newsmen.
She stated that the attackers came in their large numbers to carry out the attack on the court.
"Yes, last night, hoodlums came in their large numbers and set a section of the court ablaze but firefighters promptly came and quenched the fire," Odah said.
Headlines (Nigeria):
Read our other news items below...