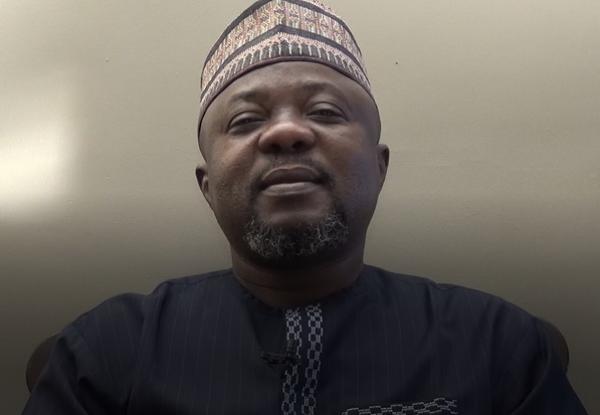 Deputy National President of the Food Beverages and Tobacco Senior Staff Association, (FOBTOB), Comrade Adebayo Aderogba,
FOBTOB will continue to protect rights of members, says Aderogba
From: CEOAfrica News: Reported by- Damilola Omotoyinbo
Thu, 3 Jun 2021 || Nigeria, Abuja
Thursday, 3rd June 2021: The newly elected Deputy National President of the Food Beverages and Tobacco Senior Staff Association, (FOBTOB), Comrade Adebayo Aderogba, has assured that the Association under the current executives would continue to protect the rights of her members.
Aderogba said this in an Exclusive Interview with CEOAFRICA after the 14th National Delegates Conference of FOBTOB, which took place in Abuja.
He expressed happiness on the smooth and peaceful conduct of the national delegates' conference and election of new executive board members.
"Moving forward, one good thing about our association, FOBTOB, is that we have a very smooth transition program in place.
"It will seem difficult when we start the process but at the end of the day, we always come to the conclusion that the association's interest is greater than individual interest, so all of us decided to put our individual differences aside and we were able to reach a consensus and we had a very smooth transition. We thank God for that," he explained.
He further stated that the task ahead is enormous and members have a lot of expectations which he believes will be met because FOBTOB has quality leadership in her central working community.
"I believe, we will get it right, we are getting it right, and it is only going to get better with the new National President, Comrade Jimoh Oyibo."
Aderogba stated that the new executives will build on the good works that has been done by past leaders stating that members should expect the protection of their rights and improvement on their welfare at their different places of work.
"Security of jobs, that is our primary responsibility, we will continue to do that. That is what is expected from us and our members should look forward to it.
"This year is our National Joint Industrial Council, (NJIC) discussion, statutorily the National Deputy President of FOBTOB is also the Vice Chairman for NJIC and that responsibility falls on me.
"I have been a part of the NJIC from the onset, even when the current president, in person of Comrade Oyinbo was the deputy and the Vice Chairman of the NJIC.
"We will be working together, definitely the experience is there, so we are not losing anything, our members should expect a very good package from NJIC and there will be free benefit discussion this year by the grace of God.
"NJIC is a council that encompasses of FOBTOB and our employers, AFPT a committee responsible for discussing salaries and food benefits for our members. We do that every two years and it is due this years for negotiation.
"The food industry is very key to the development of Nigerian economy. In fact, from statistics we contribute about 36% to the economy of Nigeria, even during Covid-19, we could not rest when others were busy shutting down their own, and we were on the road to make sure we get food to those who are inside.
"Our sector is very key to the economy of Nigeria and we will continue to do our best to make sure we give quality food to all Nigerians, that is our aim and we will continue doing that."
Aderogba described Comrade Oyinbo as a fortunate man, who has gathered a lot of experience over time that will transform into a welfare package for FOBTOB members, adding that the best should be expected from FOBTOB under his leadership.
Back to News