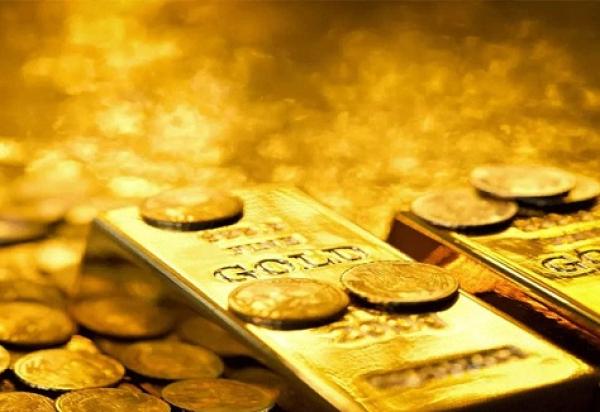 Ghana plans to buy oil with gold instead of dollars
By: News Editor
Fri, 25 Nov 2022 || Ghana, Accra
The Ghanaian government has said it is working towards using gold to buy imported oil products amid the Country's forex exchange crisis.
This was disclosed in a post on Facebook by the Vice-President, Mahamudu Bawumia, on Thursday.
In the post titled; "The use of gold to buy imported oil products," Bawumia said the high demand for foreign exchange by oil importers in the face of dwindling foreign exchange reserves "has resulted in the depreciation of the cedi".
The Vice-President noted that the demand has led to increased cost of living with higher prices for fuel, transportation, utilities, among others.
According to a foreign exchange platform, FX-rate, a dollar is equivalent to ₵14.50.
Bawumia, however, said the government is putting up a new policy to allow gold and not dollars to be used for the exchange of oil products.
He said; "To address this challenge, the government is negotiating a new policy regime where our gold (rather than our US dollar reserves) will be used to buy oil products."
"The barter of sustainably mined gold for oil is one of the most important economic policy changes in Ghana since independence. If we implement it as envisioned, it will fundamentally change our balance of payments and significantly reduce the persistent depreciation of our currency with its associated increases in fuel, electricity, water, transport, and food prices.''
"This is because the exchange rate (spot or forward) will no longer directly enter the formula for the determination of fuel or utility prices since all the domestic sellers of fuel will no longer need foreign exchange to import oil products.''
"The barter of gold for oil represents a major structural change."
The Vice-President said the government "expects this new framework to be fully operational by the end of the first quarter of 2023."
Ghana, unlike Nigeria, produces small quantity of crude oil. It, however, relies on imports for refined products since its only refinery shut down in 2017 due to an explosion.
it was reported that the government presented its 2023 budget proposal of GH¢205,431 million ($1.46 billion).
Ghana is currently facing economic woes and seeking a relief package with the International Monetary Fund (IMF) to combat it.
According to Ghana's president, Nana Akufo- Addo, the Country's 2023 budget would increase domestic revenue, promote local production and streamline expenditures.
Back to News