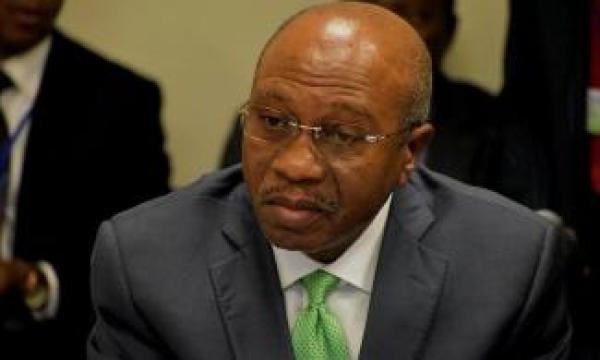 BREAKING: Court rejects FG's objection, takes Emefiele's bail application
By: Abara Blessing Oluchi
Tue, 25 Jul 2023 || Nigeria,
The Federal High Court in Lagos State has rejected the Federal Government's claim that it is yet to receive a copy of the bail application filed by the suspended Governor of the Central Bank of Nigeria, Godwin Emefiele, in his alleged gun possession trial.
The judge, Justice Nicholas Oweibo held that there was evidence that the government had been served.
The bail application was filed by Emefiele's lawyers, led by Joseph B. Daudu, SAN.
Daudu had urged the court to hear the defendant's application seeking bail on self-recognition, noting that his client had fulfilled all the conditions necessary to make the application ripe for hearing.
He stated that the proof of service endorsed by the AGF's office was in the court's file.
Daudu asked the court to end what he described as the "oppression of his client by the Department of State Security", which arrested him and hear the bail application.
"There should be an end to oppression," he added.
But the government's lawyer, a Deputy Director of Prosecution, N.B. Jones, told the court that she had not been furnished with the bail application.
"As I stand here, I have not set eyes on it," she said.
Emefiele is standing trial on a two-count charge of illegal possession of a single-barrel shotgun (JOJEFF MAGNUM 8371) without a licence on June 15, 2023 at Ikoyi.
Back to News