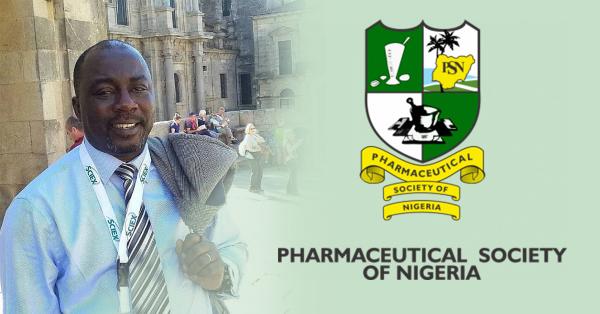 PSN Urges National Assembly to Pass the University Teaching Hospitals Amendment Bill
By: Cletus Sunday Ilobanafor
Sat, 2 Jul 2022 || Nigeria,
The Pharmaceutical Society of Nigeria, (PSN) has raised concerns over attempt by the Medical and Dental Consultants Association of Nigeria (MDCAN) to frustrate the proposed amendment bill of the University Teaching Hospitals Act Cap U 15 LFN 2004.
This was made known in a Press Release by the President of the Pharmaceutical Society of Nigeria, Pharm. (Prof.) Cyril Odianose Usifoh, on 1st July, 2022, which was made available to CEOAFRICA where he lamented the poor state of things in the government health sector. He partly attributed this ailing state to the prevailing discriminatory and maladministration to the poor administrative and managerial skills of the handlers under MDCAN; who have conquered and dominated the management stream at the detriment of our health care system.
Prof. Usifoh believes this should not be the case, but rather a joint and cooperative management care with other Healthcare providers which includes: the Pharmacists, Nurses, Medical Laboratory Scientists, and other Health professionals are considered to be more versatile in their areas of patient care. To him, he sees no reason why every area should not be accorded their rightful places and treatment as it is done in global practices. "The job of administering or managing a hospital has nothing to do with surgical skills. You do not bring in your wealth of experience as a Specialist Physician with stethoscope to run the hospital system. It is same with other Specialist Health professionals whether Pharmacists, Laboratory Scientists, or the other experts in the team. All that will be needed to succeed will be the depth of administrative skills or deep managerial acumen. This is why Physicians have failed as head of the hospitals in Nigeria." He said.
To entrench more on the danger of usurpation and dominance by MDCAN, Prof. Osifoh added that the non-availability of drugs which currently ravages public sector Pharmacies is
certainly one of the best pieces of evidence of the unchecked tyranny of Physicians as sole managers in our hospitals. "Perhaps it is striking to put on record that the DRF scheme designed to make drugs available in FHIs has been decapitated and destroyed because funds for drugs are usually diverted by
CMDs to user department of cronies who can be manipulated at their whims and caprices." He said.
While condemning this wild quest for MDCAN dominance, he blamed this unjust policy on "the reigning obnoxious decree 10 of 1985 which was invented by late Olikoye Ransome-Kuti to legalise discrimination, unfair practices, and slavery on non-Physician Health workers by the 'almighty Physicians' in Nigeria since 1985." This unfair degree made way for many discriminatory Salaries and Benefit Packages for Health workers; Distortion and Stifling of the career prospects of all non-Physician Health workers in Nigeria; Prohibition of skill acquisition, Training Programmes and Consultant Cadre for non-Physician Cadre; Decapitation of DRF and related schemes; Lopsided representations in the Board of Managements and TMC of the FHIs, and many more. He opines that this should not be the case, as any system that unjustifiably places one above the other will surely come to nothing.
"Prior to the advent of decree 10 of 1985, Pharmacists and Physicians entered the civil service on GL 8 for internship/houseman-ship while proceeding to GL 9 after Youth Service. This was the status-quo for over three decades preceding the birth of late Kuti's coup with the devastating decree 10 of 1985."
He explained further, "Today, without a fundamental change in curriculum in Medical Practice, the Physicians have explored the leadership role placed on them at the FMOH and FHIs to create a new order where Physicians start internship on the equivalent of GL 10 and proceed to GL 13 after Youth
Service, Pharmacists who hitherto were on the same entry grade level as Physicians now start internship on GL 09 and move to GL 10 after Youth Service."
In conclusion, while thanking the National Assembly for proceeding on the amendment bill Act Cap U 15 LFN 2004 to correct this anomaly, and pass this bill as guided by world best practices, the renowned Professor of Pharmacist also craved the indulgence of fair minded and concerned stakeholders to intervene to safe the ever deteriorating condition of our hospitals not only for the common good of all, but also to bring back the glory.
Back to News