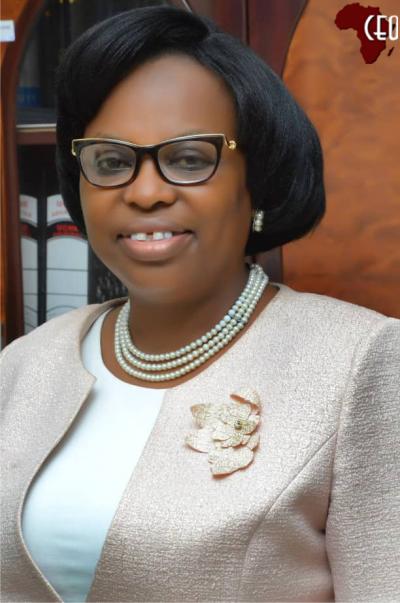 Chrisland University VC lauds Press for its selfless service delivery
By:
Tue, 4 May 2021 || Nigeria,
The Vice Chancellor, Chrisland University, Prof. Chinedum Peace Babalola, has felicitated with the global press as the world marks the 28th edition of World Press Freedom Day.
Prof. Babalola, in a chat with CEOAFRICA on Monday which serves as the date for the annual celebration of World Press Freedom Day, lauded the press for their untiring and selfless service delivery in ensuring that the populace is well informed about happenings in the global society and the world around them.
She described pressmen as frontliners in information gathering and dissemination whose roles cannot be denied nor taken for granted.
"Today is one of the few days when we get an opportunity to celebrate people I'd like to call our frontliners.
"They work selflessly to bring us information from far and wide. They're like soldiers of information. Many times they have risked their lives for us, to bring us news that is both legible and credible.
"During crises, major or not, they are the ones who go out there while we stay in the comfort of our homes, to bring us updates. In the face of the global pandemic of Covid-19, they were going out, and in fact are still going out, because Covid is still around, and ensuring that we are kept up to date with the current situation in the world.
"And this comes at a cost. They're risking their lives each time they do this. For some of them it may be about the money, but for true pressmen, it is the sheer hope of bringing the much needed information people are relying upon that drives them to go all out in the pursuit of journalism," she stated.
Prof. Babalola however called on African Governments to ensure that in their respective domains, the press has enough freedom to express itself without fear, favour, or prejudice.
She asserted that freedom of the press reflects a viable democratic society.
"Nations must see it as a point of duty to ensure that the press is protected at all times.
"Not only do they need protection, they also need freedom. The press must be free to investigate and report issues just the way they are. Having freedom of press is one of the signs of a democratic state. Without this, every other thing will be adversely affected," the erudite professor stressed.
The World Press Freedom Day is an annual celebration proclaimed by the United Nations Educational, Scientific and Cultural Organization, UNESCO to promote press independence globally.
The theme for this year's World Press Freedom Day is "Information as a public good".
This year's celebration also marks the 30th anniversary of the Windhoek declaration that led to the beginning of the annual event.
Back to News