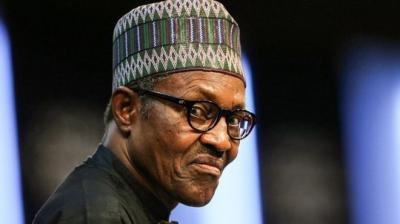 MAY DAY: ASUU blasts Buhari, says despite Nigerians' patience, impunity, corruption, others become trademark of his administration
By:
Fri, 30 Apr 2021 || Nigeria,
The Academic Staff Union of Universities (ASUU) has lambasted President Muhammadu Buhari, stating that his administration is trademark for impunity, corruption, and financial impropriety.
Chairman of ASUU, University of Ibadan, Professor Ayoola Akinwole, in a release to mark 2021 Workers' Day entitled "Buhari-led Adminitration: The Real Enemy of Nigerian Workers", which was made available to newsmen in Ibadan, stated that Nigerians are now facing 'double portion' of atrocities, corruption and insecurity under President Buhari's watch.
He added that workers' conditions and welfare have been on the downside more than it was before the ascendancy of Buhari.
Akinwole, in his statement, pleaded with "all workers to rise in defense of dignity of labour and resist the flagrant disregard for human rights and the rule of law in the country" adding that "We must resist the ploy of government and its agents to divide us. We must resist their divide-and-rule strategies."
He stated that "the government of the day has continued to turn deaf ears to the agitations of labour unions and cries of the masses, often requesting for patience and understanding. Yet impunity, financial impropriety and corruption have become the trademark of this Buhari-led administration."
The ASUU leader noted that the  "Nigerian government continues to pass the burden of hardship and misery to Nigerian workers and the ordinary masses at large"
While lamenting the mass abduction and kidnapping around the country, Akinwole stated that it is shameful and embarrasing that a retired General allows her citizens to become trade commodity in the hands of bandits and kidnappers.
"The abduction and killings of students at all levels have become embarrassing to the country. Human beings are now commodity of trade in Nigeria. This portends nothing but doom for the future of Nigeria. Other governments are giving verifiable palliatives to their citizens because of COVID-19 pandemic and its attendant economic problems; the Nigerian government has been increasingly inflicting pains on the people by incessant hike in fuel prices, high electricity tariffs and multiple taxation on goods and services,  which have become highly exorbitant in the country.
"Despite these terrible conditions, the government continues to label every constructive and objective criticism as hate speech when citizens speak truth to power."
Akinwole said: "While campaigning for election in 2014, the Buhari-led government called the claims of fuel subsidy a blatant lie and promised to end the fuel subsidy scam, medical tourism, corruption and insecurity in Nigeria. Sadly, six years at the helm of affairs, Nigerians are experiencing 'a double portion' of these listed atrocities.
"Furthermore, while the Nigerian education sector continues to suffer as a result of poor funding, the current political elites continue to send their children abroad to be educated while they decry the fallen standard of education in Nigeria.  The deaf ears of the Nigerian leadership. All the policies that people resisted with evidence-based facts and figures have been blatantly implemented by the Buhari administration in Nigeria without any form of remorse to the detriment of Nigerian people. The Nigerian currency is fast becoming worthless because of the seemingly unending devaluation of the naira which has resulted in high costs of living and production of local goods in the country."
While saying Nigerian masses are yet to feel the positive impacts of government, Akinwole lamented that "interaction of the administration with Labour leaders has been lackluster and usually a monologue with government playing the deaf. We have lost count of how many times this Government has made labour leaders looked inept in championing the welfare of their members.
"Government says that one needs to understand its workings and body language before comments can be made. It is as if Nigeria is not fashioned after known normal humane government operations and interaction with organized labour. Ineptitude of governance and brandishing objective criticism as hate speech."
Back to News